Samsung has confirmed the August 10 date for the unveiling of the new Galaxy Z Flip4 and Z Fold4. There are three weeks between now and then, but you can already reserve a unit – and there are some perks in it for you if you do.
The event will not only cover Samsung's next-gen foldables, we've been hearing rumors of a new Galaxy Watch5 series as well as a new Galaxy Buds2 Pro headset.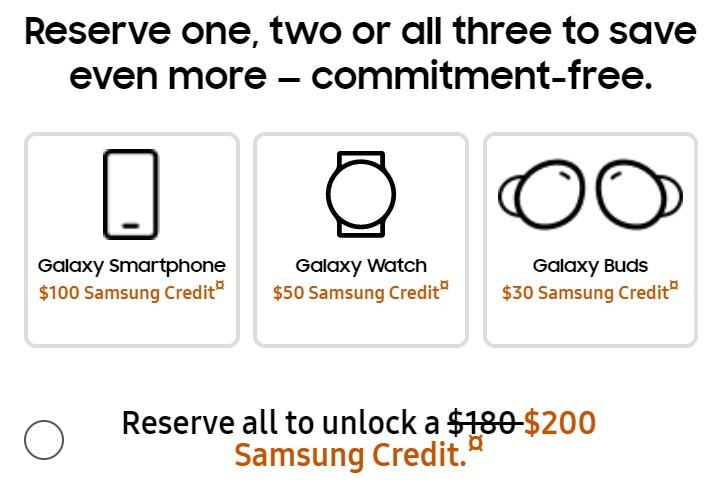 So, you can reserve a phone, watch or headset right now or any combination of those. Each reservation comes with bonus store credit – $100 for one of the foldables, $50 for a Watch5 and $30 for the buds. But if you reserve all three, Samsung will round the credit to an even $200 (a $20 upside). Additionally, there will be trade-in deals if you're looking to upgrade from an old device.
This link will take you to the reservation page.
Note that the reservation process requires just your name, email and (optionally) phone number. There is no monetary deposit needed.
Another important thing to note is that you can apply that store credit towards the pre-ordered items, but only if you get two or more items. If you reserved a single item, then the store credit can only be applied to an additional item.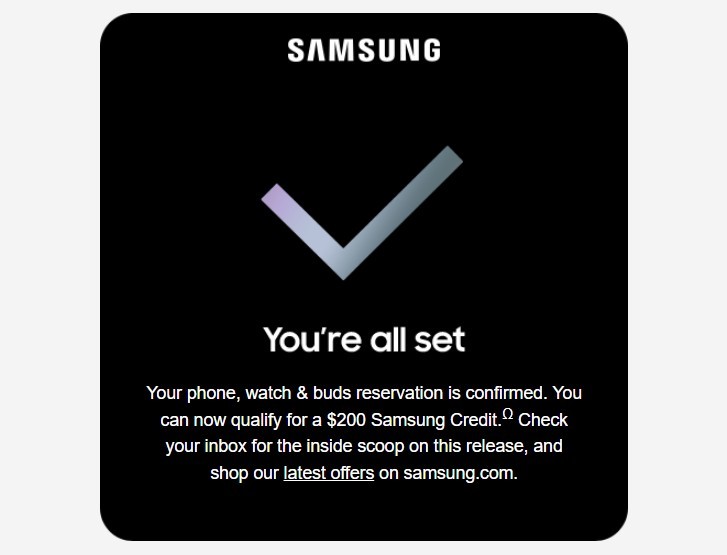 Anyway, once you have reserved the gadgets you want, you may want to download the Shop Samsung app to get a notification when the pre-order begins. The app will help you get your exclusive perks. Alternatively, you will be emailed a link to help you claim the perks.
Samsung did a similar early reservation campaign last year. Of course, this is happening before the Galaxy Z Flip4, Z Fold4, the Watch5 series or the new TWS buds are unveiled, so we don't officially know what to expect (there has been no shortage of leaks, however). There is no downside to the reservation process, though, so you can just bail if you end up not liking the new upgrades.