Treasure Island Las Vegas, or as it was rebranded for about 15 minutes, "TI," has opened a "new" seafood restaurant, Las Vegas Yacht Club.
We're using the quotation marks around "new" because the Las Vegas Yacht Club was previously the Seafood Shack.
1) Branding is everything. 2) Successful things don't get rebranded.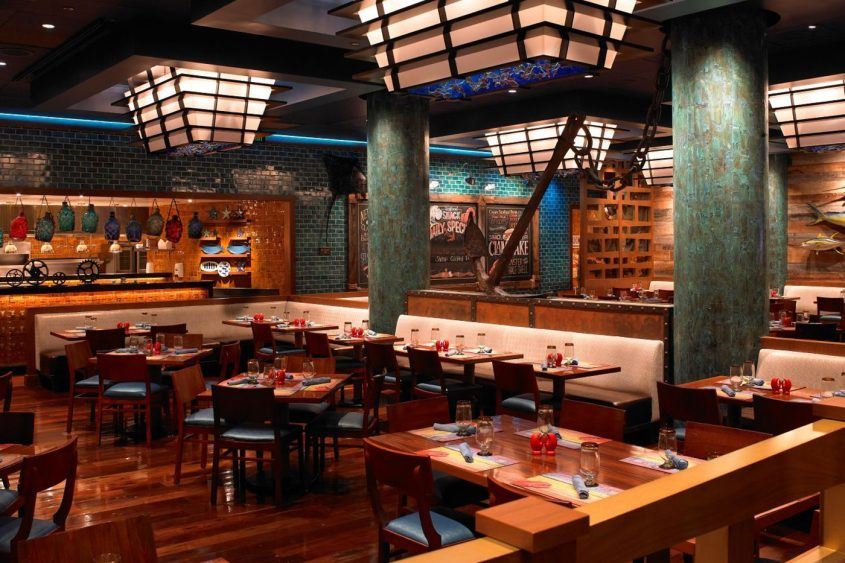 According to Treasure Island, "The newly debuted restaurant offers a vibrant, nautical-themed ambiance, as well as an array of hot and cold appetizers, soups, salads, pastas, sandwiches and more. Specialty dishes include the Seven Seas, prepared with lobster meat, clams, shrimp, mussels, scallops, fish, calamari and rice in a lobster tomato broth, priced at $48.95; Seafood Risotto, prepared with clams, shrimp, black mussels, bay scallops and frutti de mare, priced at $39.95; the Salmon Oscar, served with lump crab, asparagus, hollandaise, confit tri color and fingerling potatoes, priced at $42.95; and Sea Scallops, drizzled in tomato pineapple butter sauce with carrots and Swiss chard, priced at $37.95."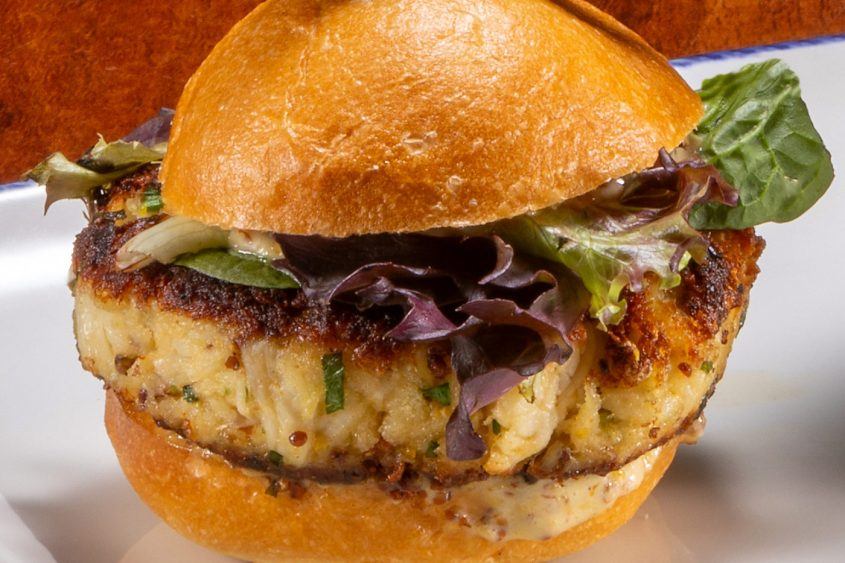 Thank you, TI, for listing prices. You almost never see prices in news releases for restaurants. We trust the transparency is due to these prices being reasonable for a Strip restaurant.
TI also says, "Guests can sip and savor in the dining area or open bar that overlooks the casino floor."
We are fairly sure they don't mean "open bar" the way you would want them to mean it.
Props to TI for the restaurant name, The Las Vegas Yacht Club. Because Nevada is landlocked. We are a big irony fan.
Despite it being landlocked, Nevada has a varied geography and is almost entirely within the Basin and Range Province and is broken up by many north-south mountain ranges, with most of these ranges having endorheic valleys between them. We were already really smart before Wikipedia, but look at us now.
Bonus: The name of our band in high school was the Endorheic Valleys.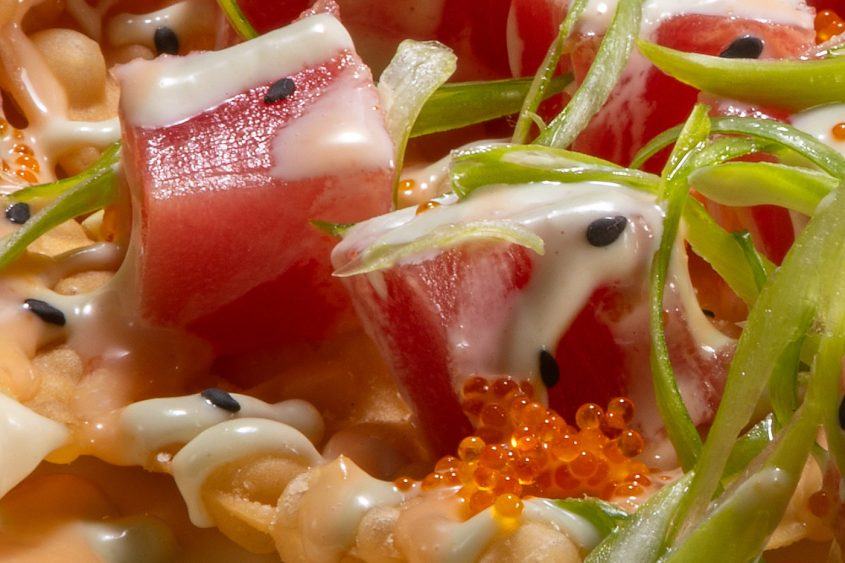 Anyway, the new offering at Treasure Island is open Wednesday through Sunday from 5:00 p.m. to 10:00 p.m., the bar is open from 4:00 p.m. to 11:00 p.m. Yes, restaurants in Las Vegas have weird hours of operation now. We blame the youths.
You can check out the full food and cocktail menus on the official Las Vegas Yacht Club site.
We are not a seafood person, but we can always find something to eat at a seafood restaurant. Specifically, fish and chips. (Yacht Club also serves Brick House Half Chicken, Filet and Ribeye.)
There's a lot of solid fish and chips in Las Vegas, from McMullen's Irish Pub (near the Orleans) to Gordon Ramsay Fish & Chips (Linq promenade) and even Ellis Island casino, so we're curious to see where the Las Vegas Yacht Club lands.
See, because the ramps used to move boats into and out of bodies of water are called "boat landings." Yachts are fancy boats.
You might know a lot, Wikipedia, but you can't do puns, so suck it.