Terrible's Hotel & Casino, once the Gold Strike casino, has been closed for some time in Jean, about 30 miles south of Las Vegas.
Now, there are signs Terrible's will be put out of its misery, as a demolition sign has been spotted on the side of the building.
We've got some photos from inside Terrible's, courtesy of Austin Shepard, a photographer and filmmaker who captures off-limits interiors of under-construction casinos (including  giving us some sweet Fontainebleau scoop) and those scheduled for extinction.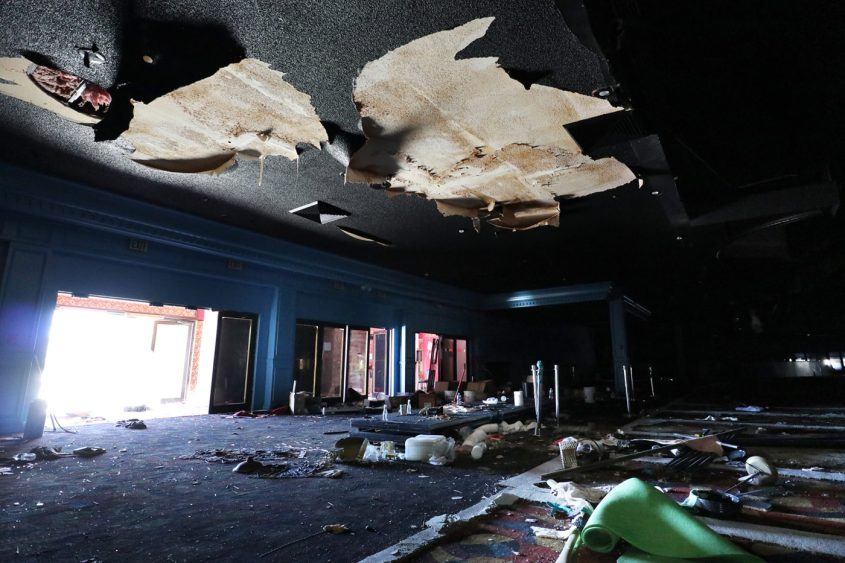 Once demolished, Terrible's Hotel & Casino will become an industrial park, possibly the saddest sentence we've ever written, other than, "Criss Angel is opening a new show."
Terrible's officially closed in Nov. 2021, but had been shuttered before that due to the pandemic.
The Gold Strike opened in 1987.
At one point, the place was owned by Circus Circus Enterprises, later called Mandalay Bay Resort Group, then it was owned by MGM Mirage, which is now MGM Resorts International.
There will be a quiz.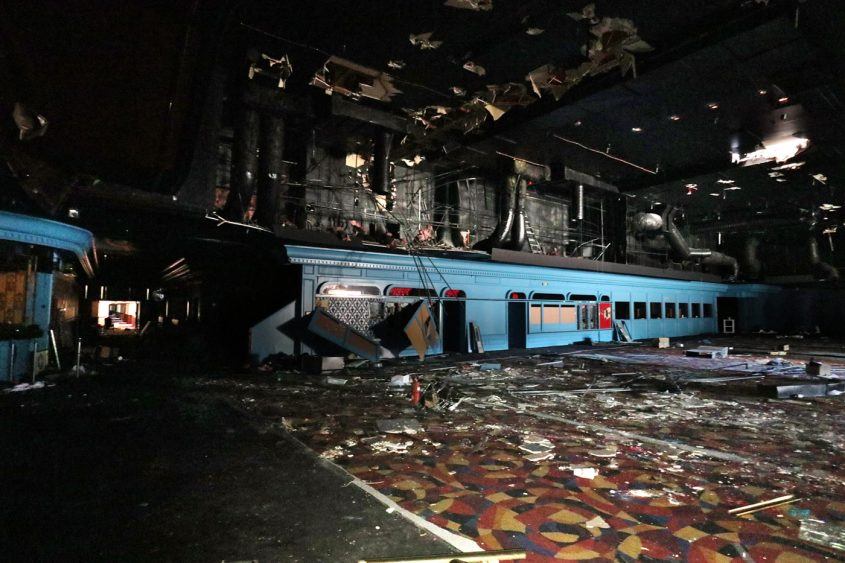 In 2014, the casino was purchased by JETT Gaming, owned by the Herbst family, known for their Las Vegas gas stations. Today we learned not only that there is a JETT Gaming, but that JETT stands for "Jerry, Ed, Tim and Troy." Ed, Troy and Tim Herbst (the company's current owners) are the grandchildren of the company's founder, Ed Herbst.
Gold Strike became Terrible's in 2018.
The "Terrible's" name is certainly distinctive, but it didn't help the casino in Jean overcome it's challenges.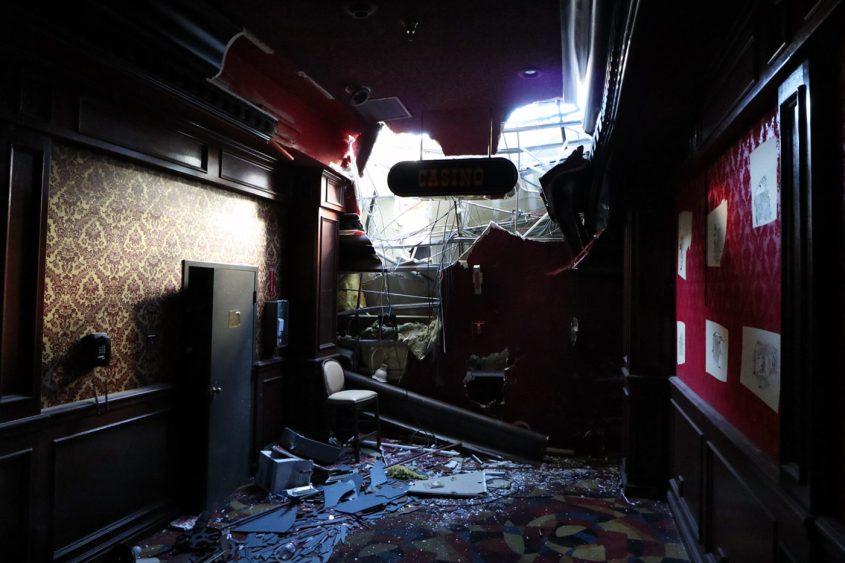 Terrible's was purchased by Tolles Development Company for $44.7 million.
Terrible's casino has been sitting empty for some time, and it shows. Anything of value has been plundered.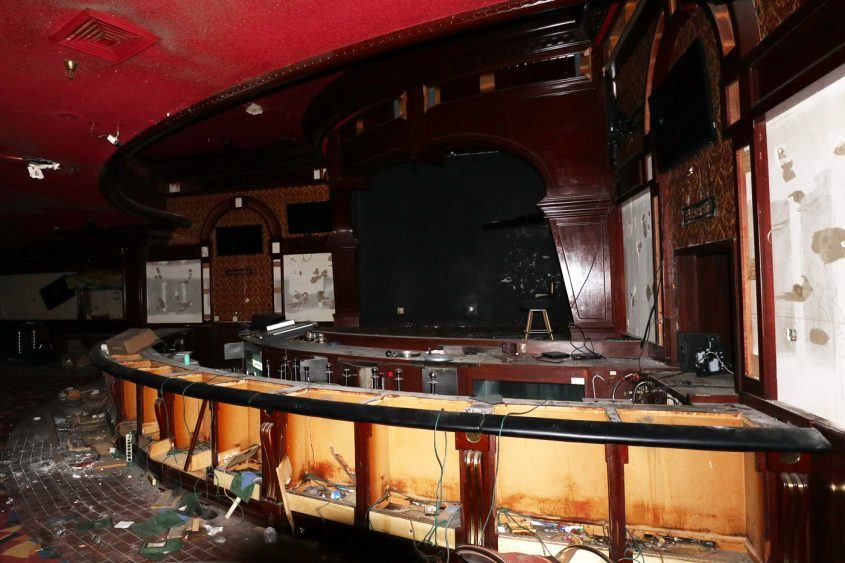 In its heyday, Gold Strike-slash-Terrible's had more than 800 rooms, a number of restaurants and 40,000-square-feet of casino floor.
Terrible's was Jean's last gasp. Nobody lives in Jean, as none of its land is zoned for residential use. It's all about commercial and industrial use, sort of the opposite of casinos.
Jean was always a pitstop for people driving from Southern California to Las Vegas, those too impatient to wait until they reached Sin City to get the party started and gambling budgets blown.
Now, Jean's biggest attraction is the world's largest Chevron gas station, named Terrible's Road House, with 96 pumps. The station is owned by, you guessed it, the aforementioned Herbsts, possibly the most fun name to say, ever.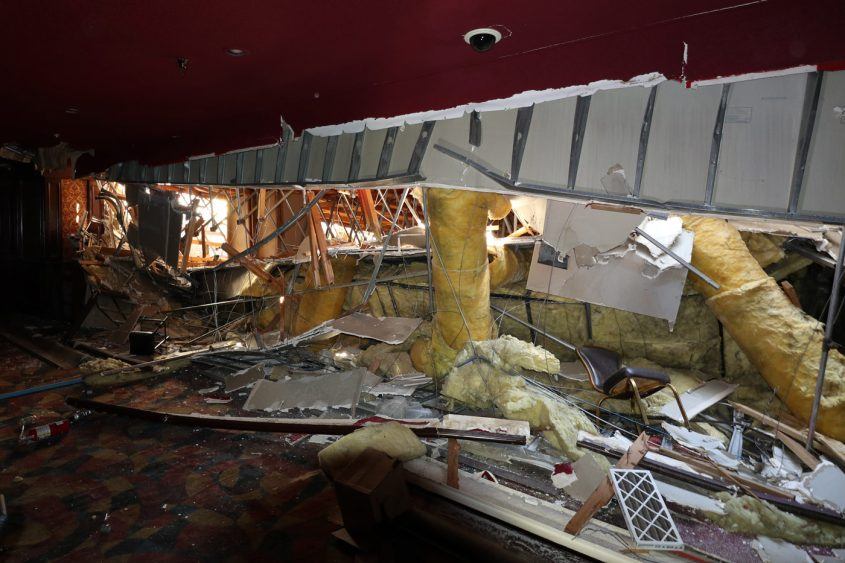 Jean's other casinos, Pop's Oasis Casino and The Nevada Landing Hotel Casino, closed in 1988 and 2007, respectively.
We couldn't let the passing of a casino go without being memorialized for posterity, so we're appreciative Austin Shepard sent along these photos.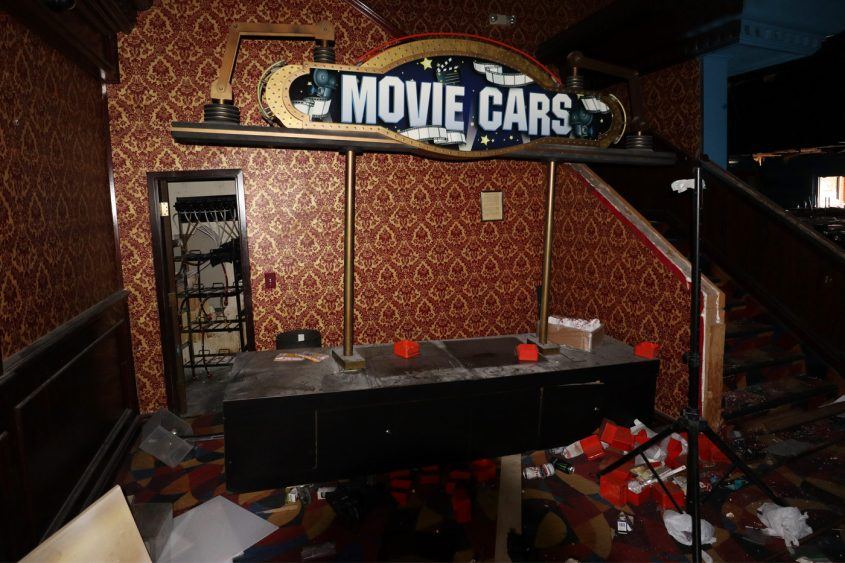 You can find Austin Shepard's work on his YouTube channel, including an exhaustive chronicle of the last days of the Riviera.
We probably have a Gold Strike chip in our chip collection, but can't remember having visited since it became Terrible's.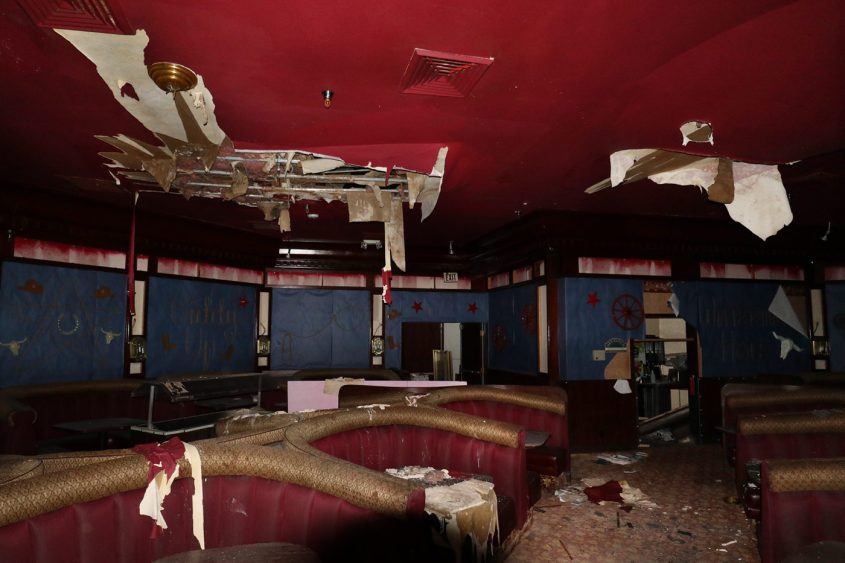 We're more of a Primm person, another sad stop along the road from California to Las Vegas. Primm keeps trying, and we need to find an excuse to visit again.
There is a lottery store in Primm, so there's that.
We love the old-timey casinos in Primm, too, Whiskey Pete's, Primm Valley Resort & Casino and Buffalo Bill's. Which we assume are still open. We haven't checked in on them this week, all due respect.
Farewell, Terrible's Hotel & Casino in Jean, Nevada. We hardly knew ye enough to determine if you were, in actuality, terrible.
One thing we know for sure is whenever a casino closes permanently, an angel loses its wings, or whatever the secular version of that is because we have exceeded our quota for being canceled this week. Or whatever word we should substitute for "quota" so we don't get canceled. Unless the word "canceled" is offensive now. And we're pretty sure the word "offensive" is considered offensive by a lot of people. If we can even call them "people," since all the bad things we can think of were caused by people. If we can even call things "bad" now, since good and bad are open to individual interpretation.
There's a pretty good chance you didn't think you'd get a rumination on political correctness and the evolution of culture, social norms and linguistics, but here we are.
Back to your regularly scheduled 69 jokes!