Credit: Sam Horine
New York State is home to thousands of incredible attractions that satisfy any interest, many of which have accessibility features for visitors with disabilities, including programs specifically designed for travelers who are autistic or have developmental disabilities. A number of cultural institutions are also offering live and taped accessible virtual events led by trained educators. 
Masks are encouraged, but optional in most settings per New York State guidelines. Individual businesses or attractions may require mask wearing. Call ahead and check websites and social media to make sure attractions and amenities are open and available. 
Originally published 07/21/2020
Hudson Valley | Greater Niagara | New York City | Catskills | Finger Lakes | Capital-Saratoga | Central New York | Adirondacks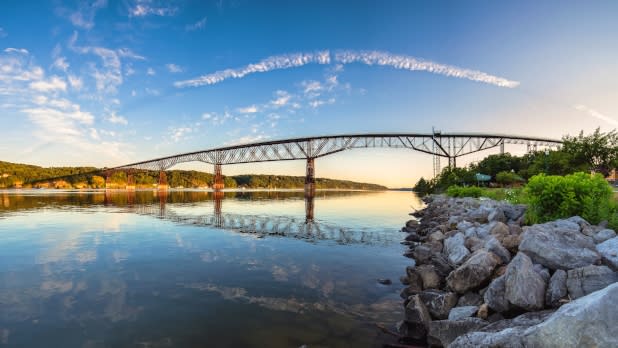 Thanks to a local initiative called ThinkDIFFERENTLY, Dutchess County was officially designated as the first Autism Supportive County in New York State by The Anderson Center for Autism. With dozens of sensory-friendly attractions, events, and businesses, such as the Franklin D. Roosevelt Presidential Library and Museum and Walkway Over the Hudson (pictured), which have provided employees with special training to help welcome autistic visitors, Dutchess County is one of the best destinations in the world for autistic travelers and their families. In fact, the adorable village of Rhinebeck alone boasts 40 places to stay, visit, shop, and eat that have been deemed Autism Supportive Environments by the Anderson Center!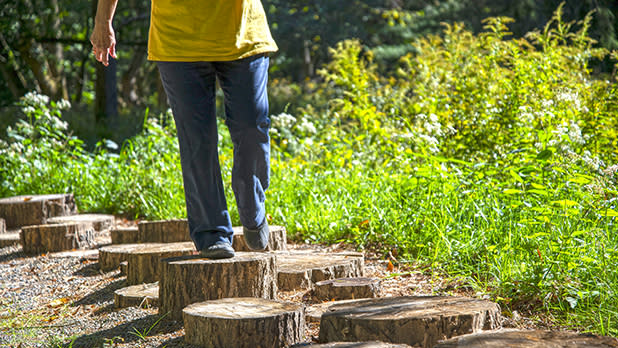 The #1 state park in the country is now more accessible than ever thanks to a brand new Autism Nature Trail, which opened in October 2021, that was designed with the sensory needs of the autistic community in mind. This mile-long hiking loop, created with input from famed advocate and designer Dr. Temple Grandin, includes eight marked sensory stations, each of which addresses a different sensory experience in a safe and supportive environment. Visitors to this part of the "Grand Canyon of the East" will be able to engage with nature-inspired musical instruments, use their imagination to build with sticks, rocks, and other natural materials in a design zone, follow a gentle path to a viewing platform, follow a trail made from different surfaces at their own pace, and much more!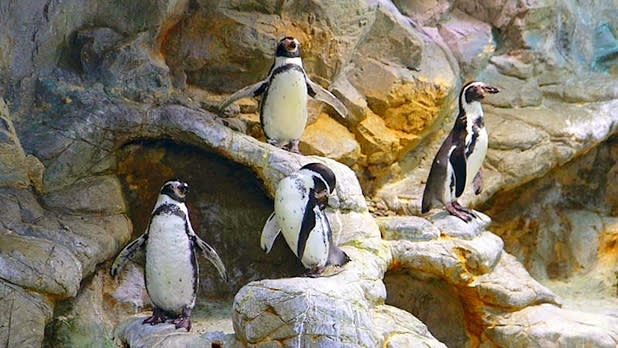 Every day at the Aquarium of Niagara is pretty great, but on select days, the aquarium gets a little more "AuSome" during special sensory-friendly themed evenings during AuSome Aquarium programs held throughout the year. Visitors on the autism spectrum and their families can expect to be wowed by a sea lion show, engaged with sensory and art activities, get their hands wet at a touch tank, and enjoy gluten-free snacks. Sensory headphones are always available to guests upon request during general operating hours.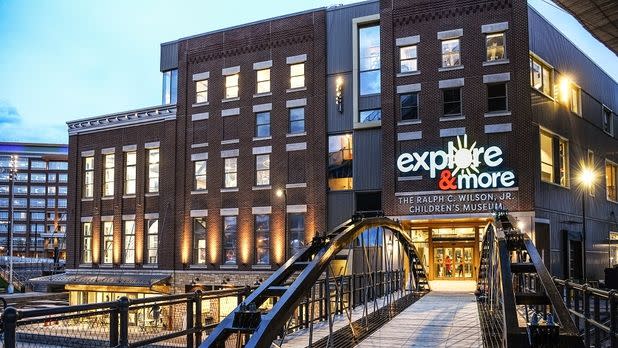 Explore & More at Canalside Buffalo offers creative play and learning that's as one-of-a-kind as every child who walks through the doors. On select days, the museum hosts Au-Some Evenings, which provide kids with autism and developmental disabilities an opportunity to play and learn together with family and friends in a sensory-friendly environment. Featured activities, including a music center, therapy dogs, art projects, and gross motor activities, augment calming sensory-friendly spaces throughout the museum. Quiet kits are also available.


Credit: Brian Nacov
You'll find several outdoor sculpture gardens around New York State, but only at Artpark Percussion Garden, located on the grounds of the Artpark State Park, will you find evolving installations that feature accessible sculpture art that doubles as musical instruments that anyone can play. One installation titled "Artpark Bridges Garden" is a colorfully painted pyramid created in a collaborative effort with participants from Artpark Bridges, a program that empowers people from diverse backgrounds and developmental abilities through the arts. Contact Artpark Bridges Director Cynthia Pegado at cpegado@artpark.net for additional sensory-friendly arts experience opportunities.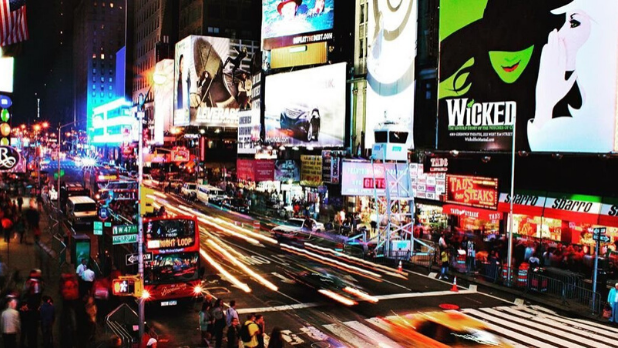 The Theatre Development Fund, the nonprofit best known for operating the TKTS Discount Booths, through their TDF Accessibility Programs offers autism friendly performances of four to five Broadway shows per season for families with children and adults on the autism spectrum. During these sensory-friendly performances theater lights are dimmed instead of being turned off and productions are altered to remove any jarring sounds and lights. Break areas offer a quiet space to theatergoers who need to leave their seats during the show. Each production also offers resources to help visitors prepare for their Broadway experience in advance. Tickets are only sold through TDF so to get notified when tickets go on sale sign up at: www.tdf.org/autism.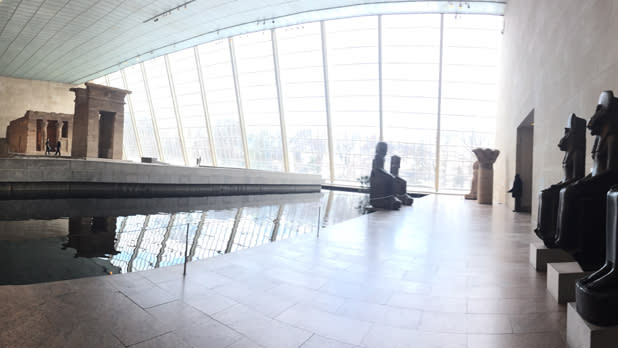 One of the world's top cultural institutions, The Met regularly offers themed multisensory workshops, including tactile activities and art projects, to visitors with autism, as well as a range of developmental and learning disabilities. Workshops are free but require advanced registration. Connect to the Met from home through live virtual tours designed for people with developmental disabilities and those on the autism spectrum. More information can be found on the Met's Access website or on the Met Access Facebook page.


Courtesy of Museum of Modern Art 
The Museum of Modern Art (MoMA) is one of the top museums in the world dedicated to modern art, hosting some of the most important artwork created since the late 19th century. It's also one of the most innovative when it comes to accessibility programs. Create Ability is MoMA's program for individuals with intellectual and developmental disabilities and their families. During this interactive program, in the Museum's galleries or online, participants focus on different themes, explore works on view, and create artworks together. This in-person and online program has limited capacity and preregistration is required. For more information, email AccessPrograms@moma.org or call Access Programs at 212-408-6447.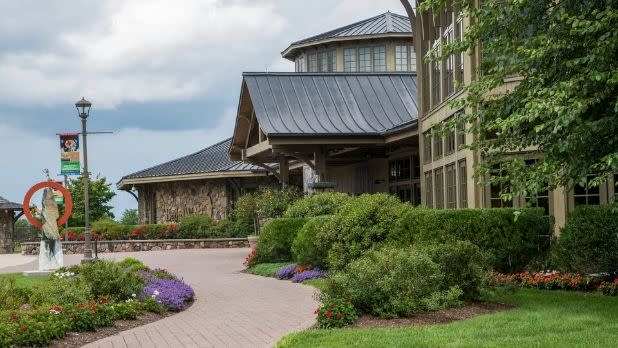 Visitors with autism, developmental disabilities, or sensory sensitivities can expect to have a groovy good time at the Bethel Woods Center for the Arts, a museum dedicated to the history of the 1969 Woodstock Festival. You can pick up sensory bags with goodies such as a sensory map that conveniently points out areas of high stimulation, noise-canceling headphones, and fidget toys based on the museum collection from the Welcome Desk any day the museum is open. Plus, Sensory-Friendly Museum Days are scheduled throughout the year, pulling out all the stops to create a sensory-friendly environment. During these events, the museum is transformed with augmented lights and sound features, as well as trained staff to guide visitors through the museum experience. The museum also offers a special Sensory-Friendly Monday during their Halloween celebration Peace, Love, and Pumpkins. It takes place before the event opens to the general public and trained staff are present. Bethel Woods also provides a downloadable Sensory Map to indicate noisy, dark, crowded, or bright spaces in the museum.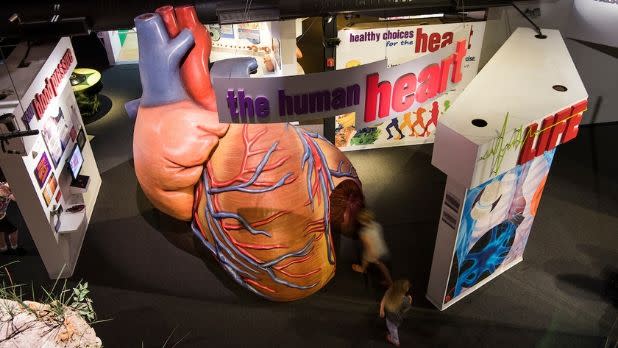 If a science and tech museum with low noise levels, no flashing lights, and no air compressors sounds like a dream come true, start planning your visit to the MOST (Museum of Science and Technology) in Syracuse for one of their "Sensory Friendly Time" events scheduled for the third Saturday of every month from 4:30 – 8:00 pm. Sensory Friendly kits containing headphones, a mirror, and more are available at the Science Shop any time that the museum is open! The MOST also offers "Sensory Friendly Time" at-home learning activities on their website to promote inclusive STEM education.


Credit: Photo Courtesy of Destiny USA
An expansive shopping and entertainment center home to over 250 retail and outlet brands ranging from Apple to Nordstrom Rack, Destiny USA also offers unparalleled entertainment and indoor recreation opportunities, including WonderWorks and Apex Entertainment. WonderWorks, which bills itself as "an indoor interactive amusement park for the mind," hosts sensory days where neurodiverse visitors can find an inviting environment with lowered music and other accommodations.
The Syracuse Stage theater's bold productions are boldly inclusive through a series of Relaxed/Sensory-Friendly performances. Visitors can see shows like "Clue" (June 24, 2023) in a shush-free zone. These performances also feature lower sound levels (no startling noises!), reduced stage lighted, quiet rooms, and social stories that help theatergoers know what to expect from the box office experience to what costumes might be seen on stage. Ushers and other staff working at these events have all been specially trained to understand the needs of audience members with a range of disabilities.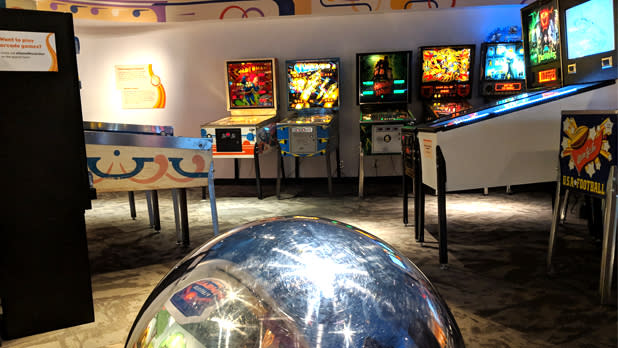 The Strong National Museum of Play, an interactive museum dedicated to the history and exploration of toys, games and all things play, has a number of industry-leading access features for kids of all ages and all abilities. During Sensory-Friendly Sundays offered four times throughout the year (check the website for future dates), visitors with autism and their families can enjoy access to the museum before it opens to the general public, with such amenities as reduced lights and sound, designated quiet areas with sensory friendly toys, and quiet activities such as craft tables, book nooks, and aquariums. Visit the museum's website for exclusive "Social Stories" that can help guests acclimate to the museum in preparation for a visit. In addition to Sensory-Friendly Sunday programs, The Strong offers such features as noise-canceling headphones, a family restroom with an adult-sized changing table, guest rest areas for when you need some quiet space, and free museum admission for licensed care providers and therapists accompanying visitors with disabilities.


Credit: Rochester Museum & Science Center
With exhibits that explore everything from dinosaurs to nanoscience to Rochester's role in the Underground Railroad, the RMSC is a wonderland for the curious at heart. The RMSC Museum & Science Center aims to create spaces that are inviting for visitors of all ages and abilities. Upon check-in at the Welcome Desk, KultureCity sensory bags are available for any guest who would like to check one out during their visit. Sensory bags are great tools for visitors who have sensitivities to sound, lighting, touch, or other sensations. Each backpack/bag includes the following objects to help navigate a potentially overwhelming environment more comfortably: noise reducing headphones, two fidget tools, a visual cue card, and a KultureCity VIP lanyard. Items are sanitized after each use. Additionally, sensory accommodations to look out for: quiet spaces throughout the museum to help reduce overwhelm.


Credit: Courtesy of Bring on the Spectrum (BOTS)
For a unique experience that's custom-built for neurodiverse children, young adults, and grown-ups, visit Bring on the Spectrum. Young kids can get their fill of fun sensory swings, a Climb & Slide, a jumparoo, and tactile interactives.  Older visitors can play air hockey, giant Jenga, and more. There's also a sensory room designed to help visitors on the spectrum feel calm, supported, and focused. BOTS is also home to a community space that hosts art, yoga, music therapy, board games, Zumba, STEAM workshops, movie nights, and "hang-out" events.


Credit: Courtesy of Animal Adventure Park
Famed for its viral sensation giraffes, Animal Adventure Park is home to cuddly creatures from a variety of species. While you can book animal encounters with adorable penguins, majestic African lions, and exotic capybaras any time, the park hosts two low sensory night events throughout the year as well as a low sensory morning. During these events, visitors with sensory sensitivities and other needs can visit the park before or after closing without all the crowds. Animal feedings, concessions, attractions, and other activities will all be on offer!
One of the most popular ski destinations in the East, Gore Mountain offers adaptive one-on-one ski and snowboard lessons with staff trained to coach visitors with developmental disabilities at all ability levels, from first timers to experienced shredders! Reservations are required so you can be matched with the best instructor and lesson for your needs.
---
Been to a place that should be on this list? Let us know at info@iloveny.com!
Don't forget to post photos of your New York adventures on Instagram and Twitter with #iSpyNY and tag us on Facebook!